Seasons and Colors (Picture Book) – Preschool Book (Age 3-5) – Bedtime Story (Beginner Readers) – Values Early Learning (Adventure & Education)
Seasons and Colors brings the palette of colors to life in the imagination of a young child named Ericka. As she seeks to find her favorite color, she encounters animals, plants and the wonders of nature. Children will learn about the four seasons and a beautiful variety of colors as they journey together with Ericka.
At the end of the book, there is a creative communication exercise that allows children to interact with the details of the story in a fun and interesting way.
My hope is that this book will be a joyful learning experience for your child, with a greater appreciation of nature, its colors, and the great wide world around them.
From the Inside Flap
Join in Ericka's fabulous journey as she seeks to find her favorite color in the kaleidoscope presented through the changing seasons. Explore the idea that people change their activities according to the time of the year, and they also are influenced in ways great and small by the lives of animals and plants. It is my great affection for children, animals and nature as well as my strong belief that learning is something to be experienced by encouraging curiosity, exploration, and by instilling positive values in children – that inspired me to write this book.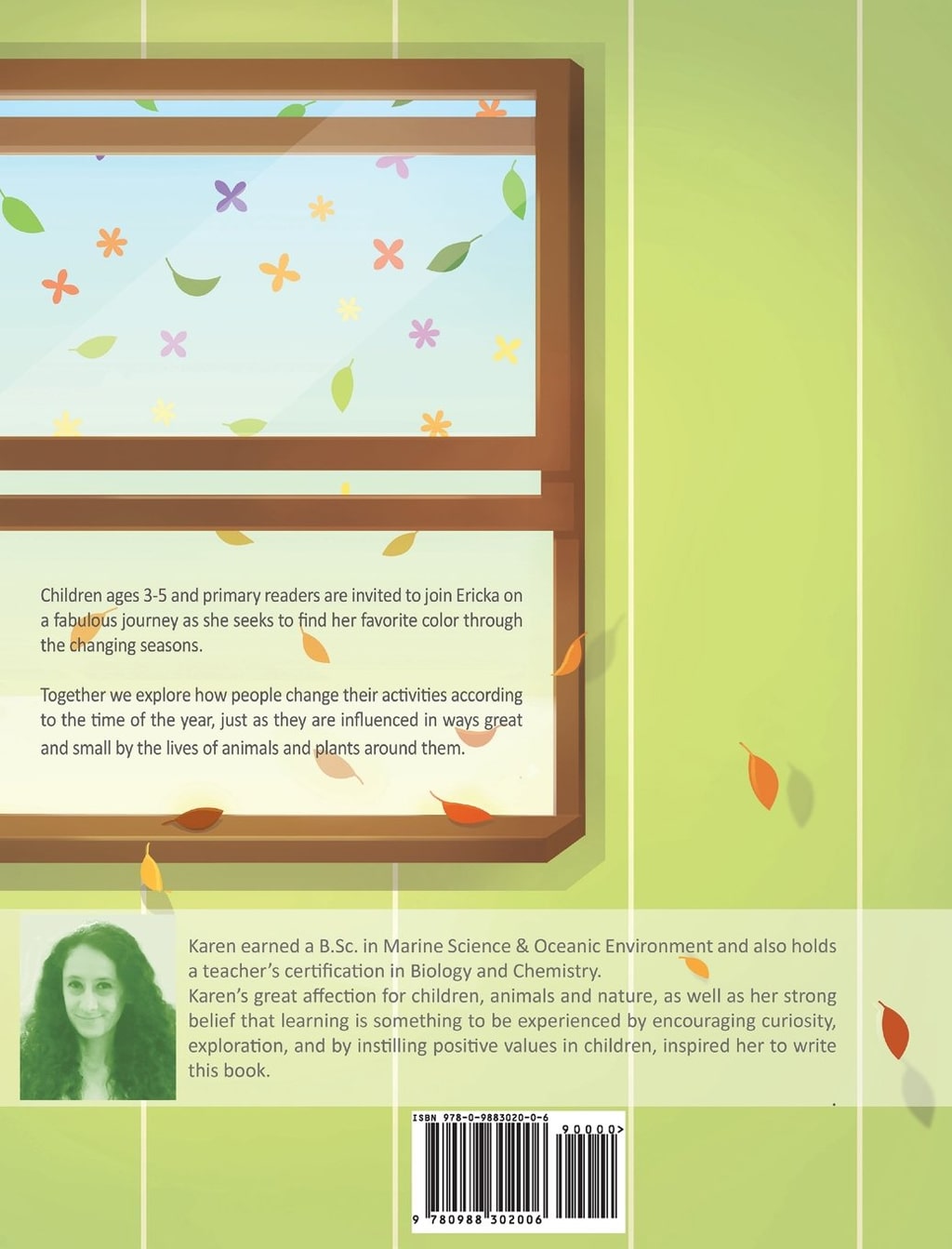 Publication Date
December 9, 2012
Publisher
Easy to Print Publishing